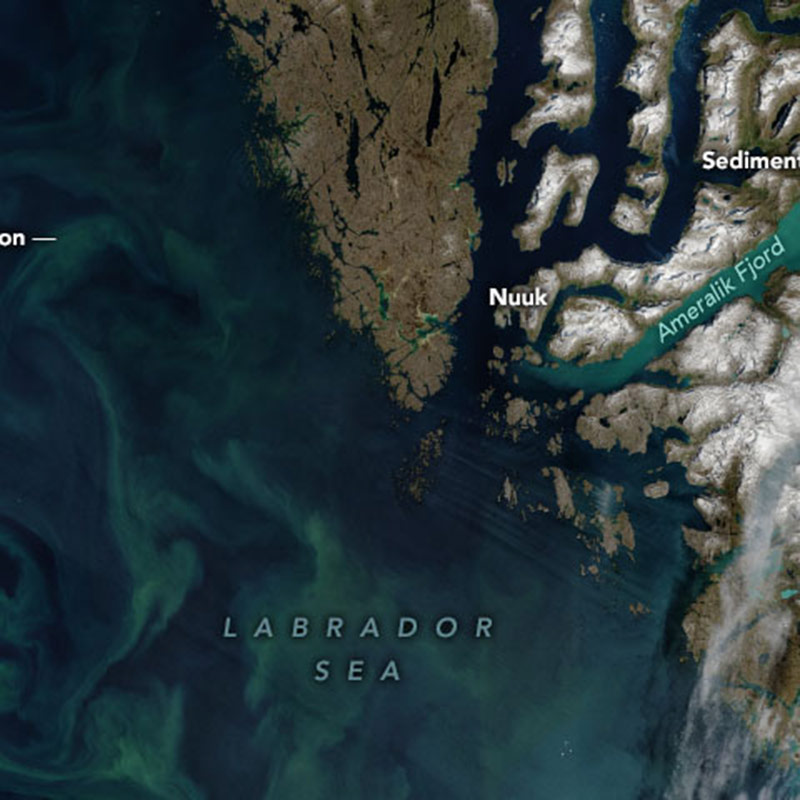 The proliferation of publicly available and privately owned satellite data, combined with algorithms and cloud computing to enable analysis at scale, opens up opportunities to accelerate data-led change. This has the potential to transform supply chain monitoring, risk and impact assessments, and carbon markets, giving action on sustainability a much-needed mechanism for assurance.
What's New
There's a surge in interest in using satellite data to drive sustainability by making visible changes on the ground. And we're not just talking pictures—what's available is a near-continuous remote recording of the planet's sensory experience, from the gases in the air to the temperature and salinity of the sea, as well as archives of such data. This offers insights into seasonal patterns that can greatly improve our understanding of crops, alongside landscape and marine shifts, to inform climate change mitigation and adaptation strategies.
The technological step change comes from the combination of three factors: an unprecedented array of tools and platforms that enable us to make sense of this data; open access to it from major providers; and cloud computing, which lowers the cost of processing by several orders of magnitude.

For sustainability, the surge in interest is also down to the value currently placed on ESG metrics, motivated by investor and stakeholder pressure, alongside growing understanding that the long-term success of businesses depends on sustaining key resources and regenerating ecosystems. Companies are increasingly using satellite data to monitor supply chains, both in reactive ways—by keeping a check on risks such as deforestation, pests, and fires in areas where they have known operations or partners—and in proactive ways, by tracking intended positive impacts, such as tree planting or reforestation.
Applications of satellite monitoring are multiplying thanks to a relatively new form of satellite sensing using radar. This type of remote sensing, called Synthetic Aperture Radar (SAR), allows for deeper insights into things like vegetation health, weather events, greenhouse gases, and hazard monitoring.
Another change driving interest in satellite data is the proliferation of privately owned satellites. Elon Musk's SpaceX has already deployed around 1,800 satellites and has the aim of selling internet access across the globe—a feat that would require at least 10,000 satellites in orbit.
The vast potential market for data sales is another driver for private enterprises. Planet, which operates 190 satellites monitoring pipelines and deforestation and helps companies comply with sustainability pledges, expects to be valued at US$2.8 billion when it goes public later this year. Then there are tiny cubesats, typically weighing less than 10 kilograms, which can even be launched by schools.
New advances are expected over the next decade, from multi-angle radiometers for 3D-characterization of the atmosphere, including clouds and aerosols, to more finely tuned algorithms for identifying different particles, as well as increasing coverage and resolution as more satellites are launched. Currently, image resolution is too low to be a significant privacy concern, particularly when compared to drone or helicopter surveillance, but this could change.
Who has access rights and how data is used will determine whether satellites become a driver of human rights protection, conflict, and privacy violations, or simply of space junk. Already, climate change is exacerbating the issue of outer space pollution, as changes in the atmosphere mean it's less likely to combust. Additional satellites are disturbing our capacity to observe space as the night skies grow brighter, and they are becoming yet another source of geopolitical tension.
The Fast
Forward
BSR Sustainable Futures Lab
Implications for Sustainable Business
One problem businesses face in meeting growing investor and stakeholder expectations for sustainability is the complexity of supply chains. Their extended and opaque nature makes it near impossible to trace produce from small and medium farms involved in illegal deforestation to the final point of sale. Freely available satellite data, both past and present, offers companies a means to map and monitor their impact on forests and forest communities.
While satellites cannot identify the flow of forest commodities through supply chains, algorithmic systems, such as Global Forest Watch Pro, can combine known supply chain data points with satellite data to assess the proximity of fires or protected areas and monitor indicators related to forest loss and cattle ranching, such as carbon and methane levels.
For instance, 10 major palm oil producers and buyers, including Cargill, Golden Agri-Resources, and Mondelez, have co-funded Global Forest Watch's Radar Alerts for Detecting Deforestation (RADD), which will enable them to quickly mobilize responses to decouple forest-commodity supply chains from deforestation.
Satellite-derived insights can motivate companies to rethink their supply chains in favor of on-the-ground partnerships with producers, helping them observe their impact on identified land. Moreover, the benefits stretch beyond accountability: Not only can satellite data be used to monitor and predict agricultural yields, but the insights regarding crop performance can help build best practice knowledge banks for farmers and producers. Such data minimizes the risk of crop failure, helping make a case for greater investment in partnerships with smallholders and encouraging rural banks to provide loans or agribusiness to offer more favorable contracts.
Insurers can also increase their crop liability services based on a more localized understanding of the risks. Investors and consumers, meanwhile, can use satellite data to put pressure on slow-moving companies to reveal their sources and demonstrate their sustainable management practices.
The most profound promise of satellite data for sustainable business and its investors is to enable assurance of impacts on the ground, making sustainable forest management financially viable.
Take the carbon market. With more and more companies committing to science-based targets and net-zero strategies, carbon removal is becoming a more important facet of corporate climate action, especially for offsetting in hard-to-abate industries. Replanting forests, which perform the ecosystem service of absorbing carbon in the atmosphere, is a primary tactic. The same satellite radar technology that monitors deforestation can be applied to monitoring aforestation, providing assurance that so many trees have been planted within a set timeframe.
There is potential here to reverse the flow of finance toward forests, rather than away from them. Currently, supermarkets and other end users have very little oversight of their supply chains. The best intentions for zero deforestation are quickly lost. But what happens if they adopt a proactive, rather than a reactive, approach to forest management?
Instead of responding to data that flags deforestation, retailers can invest in aforestation and sustainable agroforestry and use satellites to quantify the impacts at the landscape level. For instance, complex agroforestry protects soils and water resources, sequesters carbon, and supports spontaneous regeneration of forest biodiversity, providing diverse sources of income to farmers.
Climate change litigation is on the rise. Just as satellite data can be used to demonstrate accountability for on-the-ground impacts, they can be used to give living systems a legal voice. Governments have recently ordered some companies to reduce their emissions—will more and more businesses face litigation?