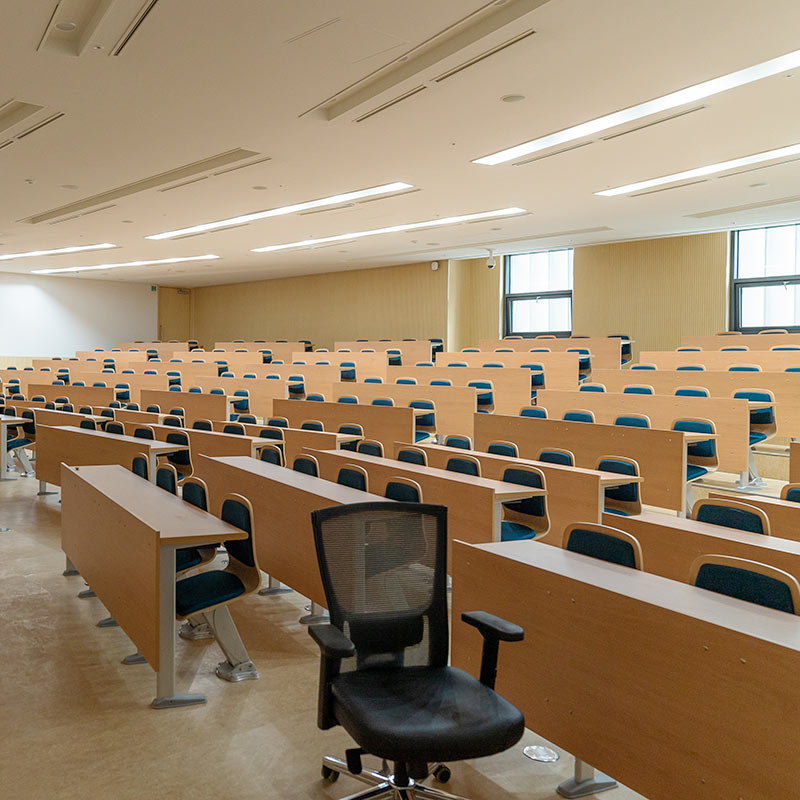 Could the COVID-19 crisis create a "lost generation" of young people? The economic and social fallout of the pandemic is disproportionately impacting youth—as jobs for new college graduates evaporate, school is disrupted, and developmentally critical socialization among children is curtailed. This threatens to permanently undermine the prospects of today's youth, exacerbate intergenerational tensions, and drive more radical politics in the future.
What's New?
Although the health impacts of COVID-19 may be more severe for older adults, it is the social and economic response that is creating a cataclysm for young people. Given their relative lack of financial and job security, as well as the challenges of student debt and unaffordable housing, young adults are acutely vulnerable to the impacts of the global recession. New graduates will enter a job market in turmoil, and the impact on their career prospects could put them behind for many years to come.
Meanwhile, those still in school are facing disruption unlike anything in recent history. More than a billion children have been affected by school closures worldwide. An abrupt shift to online learning has disproportionately hurt millions of students who lack reliable internet access at home. It has also undermined other critical functions school serves for young people, including social development, physical activity, and, for too many, food security. The psychological impact of enforced social distancing on children during critical phases of their psychosocial development remains to be seen, but early studies indicate a marked increase in depression and anxiety among children.
Finally, the differential impacts on young and old threaten to widen a growing rift between the generations. In recent years, the question of intergenerational equity and justice has become more pressing as the climate crisis and wealth inequality undermine the prospects of rising generations. As the COVID-19 crisis intensifies this situation, we should expect that young people may respond with significantly more radical political demands in order to fix the mess that they have inherited.
Signals of Change
According to a CDC survey in June 2020, one in four young adults between the ages of 18 and 24 in the U.S. say that they had considered suicide in the past month because of the pandemic.
The Future Generations Commissioner of Wales, a role created to protect future generations from the political actions of today, has called for a Green Recovery Budget Plan, describing the COVID-19 economic recovery as "a once-in-a-generation opportunity" to reset Wales' economy.
The Fast
Forward
BSR Sustainable Futures Lab
What Might This Mean for Business in the Coming Years?
Businesses should anticipate that today's rising generations will enter the workforce having endured unique disruptions. Companies should be prepared to help ensure a smooth transition to professional life and financial security. They should also expect more radical demands for action and advocacy from younger employees on issues such as wealth inequality, climate change, and racial justice.
During the acute phase of the pandemic, companies will need to manage employee and consumer expectations that may differ significantly among age groups. Younger generations may find it easier to embrace remote work and virtual experiences and may also be more eager to return to in-person interactions. Older employees and consumers may prefer to extend social distancing but might find it more difficult to navigate remote work. The situation will be even more complicated for parents of young children and for multi-generational households. Companies will need to carefully manage return-to-work policies and reopening plans in order to address these different needs.
As intergenerational conflict potentially increases, workplace culture will also need to embrace greater inclusivity and cross-generational collaboration, capitalizing on diverse cognitive and work styles across generations. These differing expectations will need to be managed through well-coordinated human resources, sustainability, and marketing strategies.
What Is the Role of Sustainability?
The economic downturn is already negatively impacting future job opportunities and satisfaction for younger generations. Talent strategies should focus on ensuring that youth are equitably recruited, integrated into quality work, and provided with opportunity for advancement. Policies that reduce burdens on young candidates and workers, such as addressing student loan debt, should also be explored.
Younger generations were already a driving force demanding substantive corporate action on social and environmental issues such as climate change and racial justice. Sustainability teams should expect that these demands will grow increasingly urgent and will challenge existing approaches to sustainability.