---
This article first appeared in Brazilian newspaper Valor Econômico.
On September 27, Brazil formally submitted its "intended nationally determined contribution" (or INDC) to the UNFCCC. This means that three quarters of the world's nations, emitting nearly 90 percent of global emissions, have now pledged to act on climate change in advance of the Paris climate agreement this December.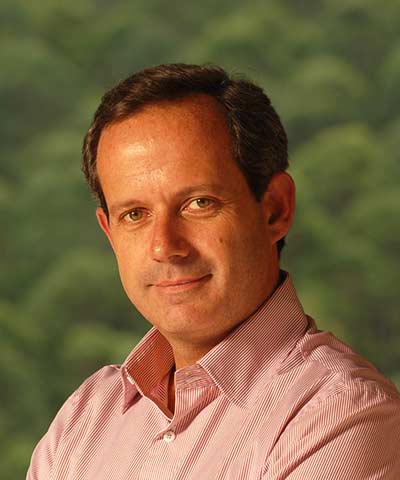 Yet at this landmark moment for climate ambition—featuring unprecedented commitments from companies, governments, and religious leaders—Brazil's climate plan stands out. That's because Brazil is the first emerging economy to pledge absolute reductions of greenhouse gas (GHG) emissions—breaking a longstanding political taboo within the climate negotiations, whereby industrialized countries promised to reduce absolute emissions and emerging economies committed to reducing emissions intensity per unit of production. By committing to a 37 percent absolute decrease from 2005 levels by 2025, and a 43 percent drop by 2030, Brazil is demonstrating an unprecedented commitment to collective action, advancing the notion that as countries develop, they will progress from emissions reduction targets relative to GDP or business-as-usual scenarios, to absolute reductions.
With its own commitment, Brazil now leads by example.
For a country heavily dependent on agriculture, mining, manufacturing, and commodity-based exports, this is a significant offer of ambition to the international community. It also sends a message to other BRIC economies and emerging markets that the pursuit of development, competitiveness, and climate ambition can mutually reinforce one another.
As part of this commitment, Brazil set some specific targets and measures that will help the country meet its GHG reduction plan, including to:
Enhance the share of renewable energy to 45 percent of total energy by 2030
Increase the share of solar, wind, and biomass to 23 percent of electricity generation by 2030
Eliminate illegal deforestation in the Amazon by 2030
Restore 12 million hectares of forest by 2030
Critically, the plan underscores Brazil's commitment to the "decarbonization of the global economy by the end of the century." This is an important political signal on the most important issue facing world leaders at the forthcoming COP21 in Paris—namely how to clarify and operationalize a long-term commitment to hold the global average temperature increase below 2˚C. Opinion is divided on how to best operationalize this common goal for collective action, and Brazil's ambition should be applauded.
For businesses operating in Brazil, these measures present a significant opportunity. Research conducted by the We Mean Business coalition in 2014 found that Latin American companies are achieving an average annual internal rate of return (IRR) on their low-carbon investments of 17 percent. From high energy users like Brazilian chemicals company Braskem, to my own former home at leading cosmetics company Natura, low carbon often means high returns. The research identified renewable energy policy as a key catalyst for bigger, bolder investments in emissions reductions.
There is no doubt that business will need to be a key partner in implementing this plan over the coming decade, and so the Brazilian government should consider ways to deepen collaboration with the private sector. A coalition of domestic business in favor of climate action is already emerging. In addition to Braskem and Natura, CPFL Energia, Keyassociados, and Visão Sustentável are all calling for carbon pricing. The leaders of these companies understand that a commitment to decarbonization encourages innovation and drives sustained economic competitiveness.
With these commitments, Brazil is creating a growth path that decouples economic development from carbon emissions. By setting a long-term direction, the country provides business with the policy certainty needed to make long-term investments. By taking on absolute emissions reductions, Brazil sends a positive signal to emerging economies that they can avoid the mistakes industrialized countries have historically made in their own development. In June, BSR highlighted a major structural shift away from carbon-intensive development was underway in China. Brazil's pledge illustrates that this structural shift is starting to look truly global.