---
To ensure sustainability progress and business resilience, companies sometimes need to go outside their own walls to get the perspective they need.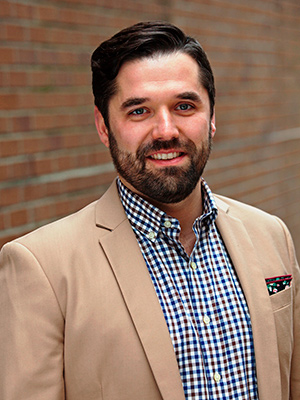 To this end, progressive companies have established "corporate-level advisory panels," or a group of experts brought together by a company seeking input on specific corporate policies, actions, or performance. Panels help identify material risks and opportunities facing company operations by allowing for an intellectual exchange, as well as an accelerated learning experience for company leadership. Generally speaking, advisory panels fall into three distinct categories: reporting, strategy advice, and performance monitoring.
Hired as a research consultant with New Gold Inc., a mid-size Canadian gold mining company operating in North America and Australia, I conducted interviews and desktop research to understand the function and purpose of corporate-level advisory panels in the mining sector. Several larger mining firms have well established panels, which spurred New Gold to determine if the practice could work for the company as it continues to push the envelope on its sustainability practices. I identified four best practices that are essential to the establishment of a successful corporate-level advisory panel.
Executive support: To ensure continuity, executives must agree on the objectives and procedures of the panel. With executive support and involvement, panelists' recommendations will have greater potential for positive impact. When executives are disconnected from their advisory panel, there is a risk that feedback will be ineffective in improving performance and strategy.
Terms of reference: In an interview, BSR Senior Advisor Chris Anderson noted that for a panel he helped create, "The time it took to set up the terms of reference made everything possible." Defining the terms of reference early on will ensure panel objectives are met and time is not wasted debating procedure. Well defined and agreed-upon terms of reference provide pragmatic guidelines for panelists to offer meaningful advice. For example, the terms of reference should establish meeting objectives, identify resources required to achieve the intended outcome of the panel, define what the company wants panelists to review and identify, and establish the level of information the company is willing to share so that informational boundaries and responsibilities are understood by all participants. The terms of reference also help establish the independence of the committee, which is critical; access to information lets a panel build confidence externally and allows for objectivity and critical perspectives.
Disclosure of information and independence of thought: Susan Joyce, President of On Common Ground Consultants Inc., told me, "A company must trust that [its] panel … has the company's best interest at heart." Company leadership should be as transparent as possible with panelists, which will give them the freedom to disclose valuable and sensitive information. When companies ensure open access to their information, it can encourage an independence of thought among the panelists, which will provide the objectivity needed for critical perspectives. This, in turn, means that the panel can make more truthful—if challenging—recommendations.
Membership: Finally, determining panel participation must strike a balance between expertise and relevance. Panelists usually consist of top management from organizations in their respective fields and, therefore, bring knowledge outside the expertise of a company's leadership. Furthermore, a panel representative of the communities adjacent to the company's mining operations will provide the panel with a much deeper perspective of the issues affecting those communities and insight into effective problem-solving.
A corporate-level advisory panel must trust that the company will be present, engaged, transparent, and open to its suggestions. Concurrently, the company must equally trust that its panelists will give credible advice and be supportive in attempts to improve performance and strategy—in turn, creating greater business resilience. Finally, as advisory panel facilitation expert Susan Todd, of Solstice Sustainability Works Inc., pointed out, "The advisory panels that work best are those where the company has an appetite for change."
Spencer Durant is the corporate social responsibility lead at SEF Canada Ltd. He worked as a research consultant for New Gold Inc., who is a member of BSR.